A Safe Home Away from Home
Giggles & Grace is here for your baby's growth as we carefully encourage the individual development of your precious little one with welcomed parental interaction and support
Contact us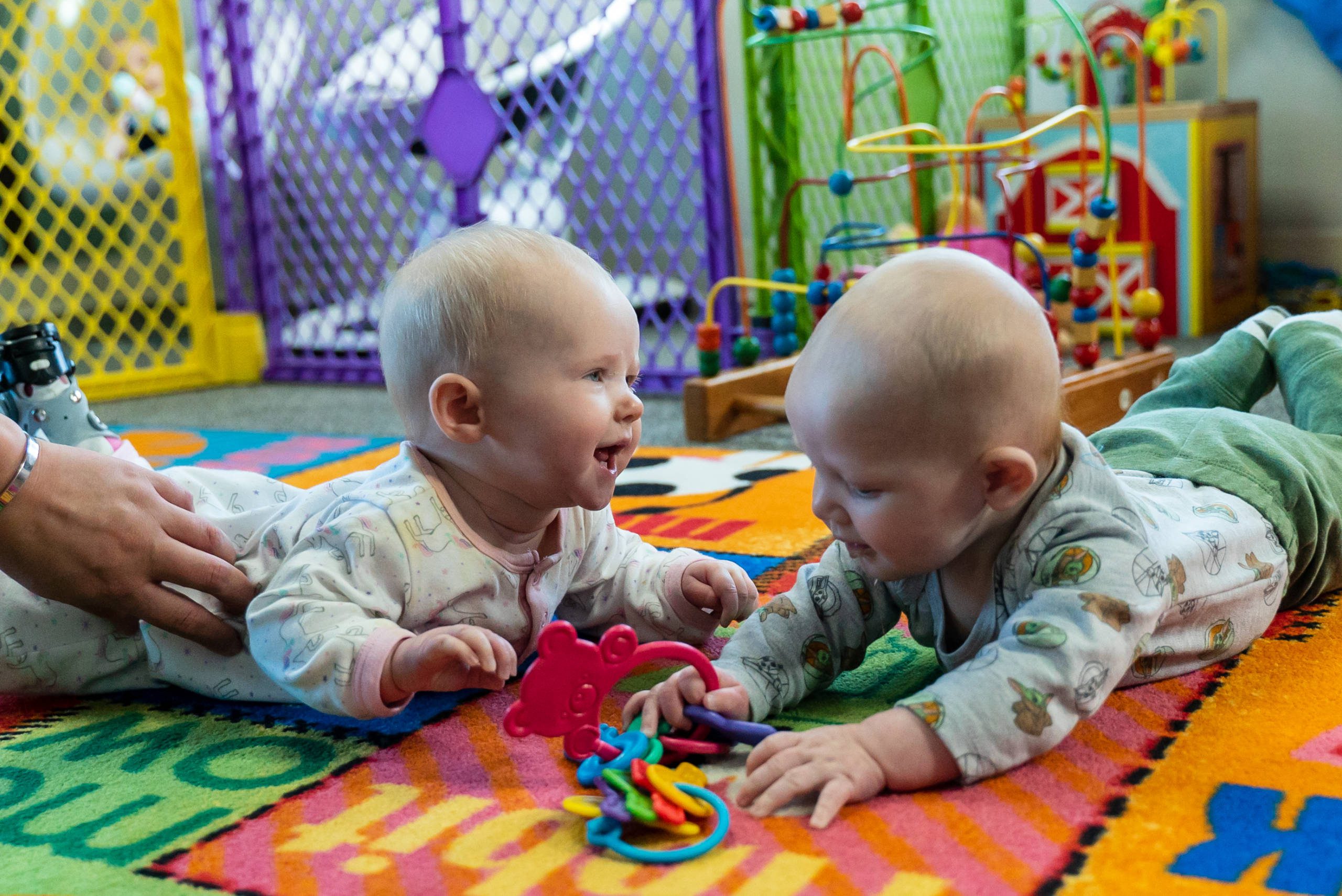 Giggles & Grace is appreciative to have the opportunity to participate in the bright future of your precious little one, while you work hard in your job to provide the most you can for your family.
The Guppies Room is homey and accommodating to the eight infants we serve at any given time with one staff member for every four babies. It is designed to provide care at the different stages of infancy, from six weeks old to 1-year old.

Private space for mothers to breastfeed within the room.

Breast milk/baby formula and USDA Foods meals are provided on demand.

Diapering and medication administration is documented upon each occurrence.

Each infant has a daily Baby Gram that is completed and sent home with a parent.

Staff maintain communication with parents on a daily basis via in-person conversation, phone, text, email, and the SmartCare App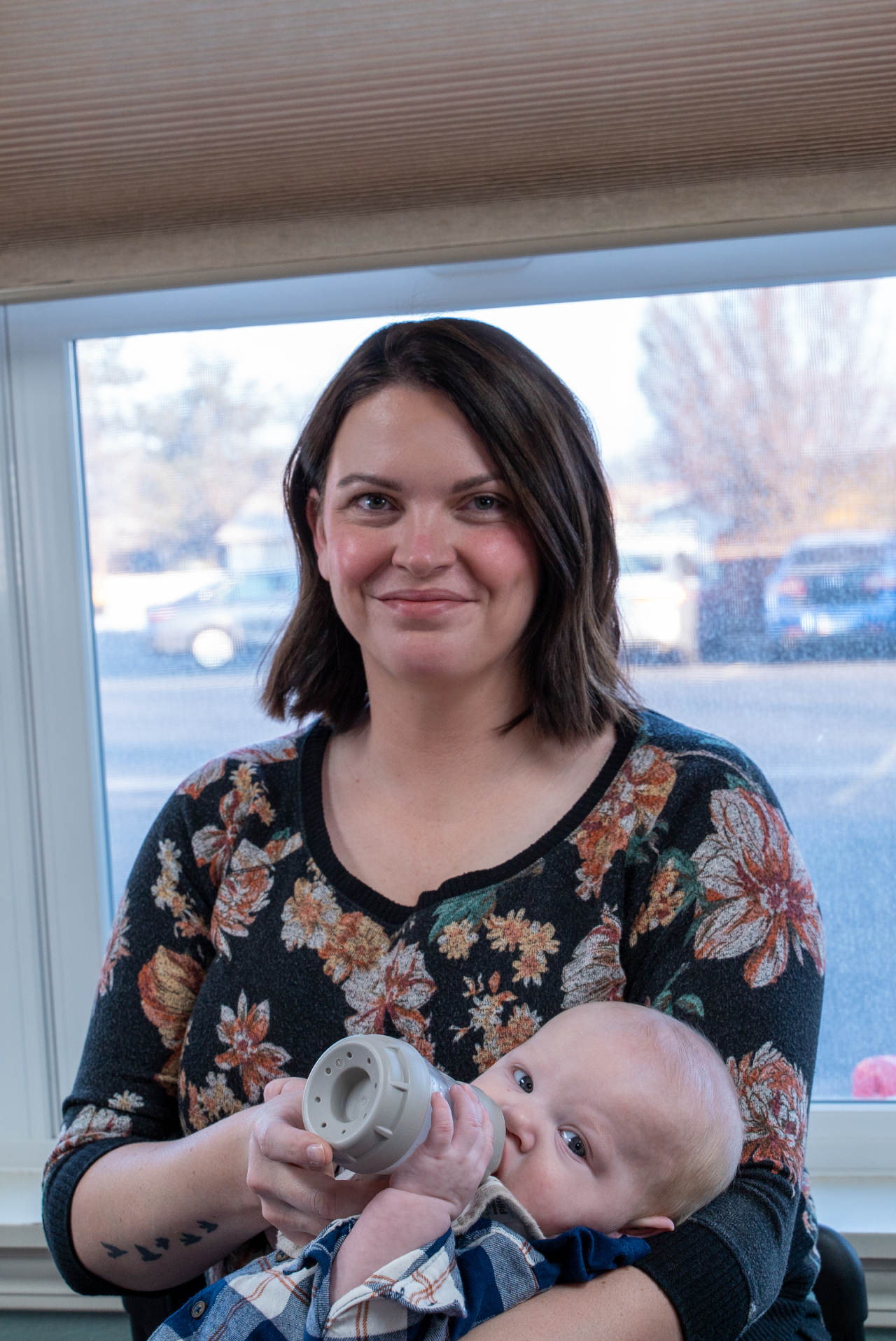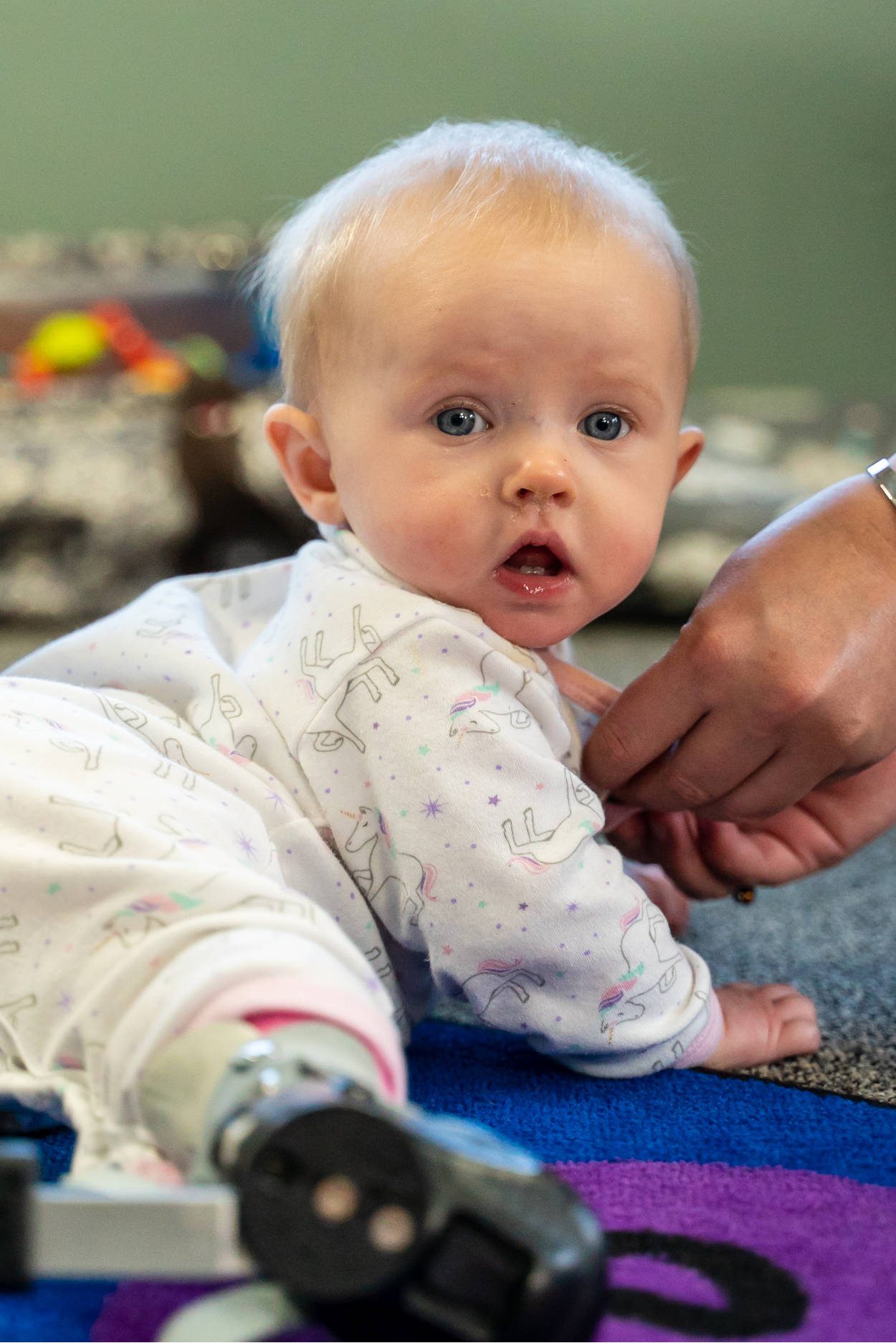 Age Range
6 week-old infants up to 12 months

Hours Open
7:00am – 5:30pm (MT)
Monday – Friday

Receive the Quality Infant Care You Need
Take the first, simple step towards a seamless child care experience for your baby by scheduling an after-hours tour or a video or phone consultation. If we seem like a good fit, you can then begin our formal enrollment process.